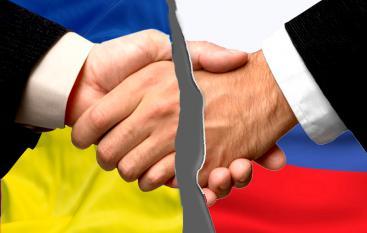 »The economic rapprochement between Ukraine and the EU prompt a significant cooling of relations between Moscow and Kiev,«

Tatiana Kuznetsova, Condor Kazan, Russia
Free Trade Agreement between Russia and Ukraine halted
With effect from January 1, 2016, Russia has suspended its CIS Free Trade Agreement with Ukraine! (Decree No 628 by the President of the Russia Federation dated 12.16.15; Russian Government Decree No. 842 adopted 08.13.15)
The move from Moscow came as Kiev entered a free trade deal with the EU (known as the DCFTA) as of 01.01.2016, in which Ukraine is expected to adapt EU standards and norms in terms of trade and competition. Despite Russia's insistence during ongoing tri-lateral talks with the EU and Ukraine that the standards set out by the CIS be upheld, no agreement between the three could be reached.
Russia fears that an economic pact between Brussels and Kiev would give its own domestic producers a competitive disadvantage, especially if the Russian market is flooded with duty-free imports from the EU via the Ukraine, as it claims. As such, Moscow has also restricted the transit of goods from Ukraine to Kazakhstan through Russian territory. All such freight must now go via Belarus and the sealed containers must have GLONASS navigational tracking devices installed.
In addition, all truck drivers now have to receive special entry permits when entering Russia from Belarus at specially designated border crossings and surrender those permits at exit points.
Source: Condor, Russian Federation