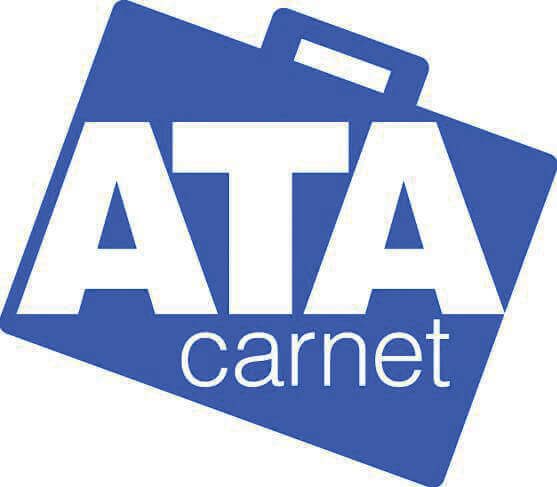 ATA Carnet – The "Passport for Goods": What is it for and what's new?
Starting April 1st, Kazakhstan will accept ATA Carnets
---
Need to get a machine to a tradeshow in Moscow, a container of tools to a construction site in Tehran or camera equipment to Siberia for a film shoot?
Whenever goods need to be brought into a country for temporary use without import duties, the ATA Carnet is the customs document of choice. As a standardized international document, it replaces national customs declarations and is used to clear customs in the participating carnet countries and territories without paying duties and import taxes on merchandise that will be re-exported within a given timeframe.
The procedure is made possible by the fact that the chambers of commerce of each participating carnet country accept the guarantee for any possible import duties vis-a-vis the national customs authorities. If the merchandise is not re-exported within the stipulated deadline, or if the goods are used in any unauthorized manner, the guaranteeing association must provide any customs costs incurred and can demand recourse from the carnet holder through the liability chain.
ATA Carnet for Russia
Issuing an ATA Carnet for the temporary use of goods in Russia requires specific professional knowledge of carnet guidelines and meticulous accuracy in their implementation. In addition, the carnet must be filled out in both languages, meaning also in Russian. It is especially worth noting that in Russia not all customs ports are authorized to handle an ATA Carnet. The following updated list is valid beginning 24 March 2017.
Take advantage of our decades-long experience in this field and contact us if you have any questions at: office@condor.co.at or by phone: +43 662 88984-0.
New: ATA Carnets available for Kazakhstan starting April 1st
The International Chamber of Commerce (ICC) announced that Kazakhstan will be the 87th member to join the ATA Carnet system beginning April 1, 2017. This comes just in time to bring decisive relief for participants of the World EXPO, which will take place this year from June to September in the Kazakh capital of Astana, and their temporary importation of exhibit materials.
Interesting trivia: Astana translates simply into "the capital city'; it was chosen to rename the then capital in 1998 as the most politically innocuous option.