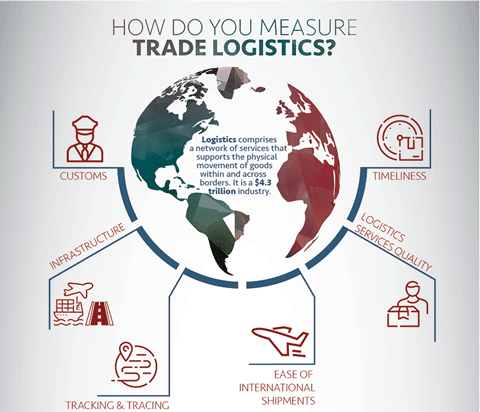 "In Austria, we have conditions in place that enable us to offer high-quality, reliable logistics services to our customers. This acknowledgment and recognition on an international scale is well-deserved."

Andreas Gfrerer, Condor Salzburg, Österreich
Austria ranks among best in international logistics!
In 2018, the World Bank once again ranked 160 countries in terms of trade logistics performance and Austria came in excellent 4th place.
With the LPI (Logistics Performance Index), the World Bank has helped measure the performance of 160 countries bi-annually in terms of trade logistics for the last 10 year. Remarkably, since 2014, Austria has moved up from 22nd to 4th place in the global ranking and is thus only behind Germany, Sweden and Belgium in comparison.
The assessment is based on the following six components:
The efficiency of customs and border management clearance.
The quality of trade- and transport-related infrastructure.
The ease of arranging competitively priced international shipments.
The competence and quality of logistics services.
The ability to track and trace consignments.
The frequency with which shipments reach consignees within the scheduled or expected delivery time.
What makes the high ranking all the more remarkable is that various evaluation criteria cannot be directly influenced, such as having direct access to the sea and thus a port, or having higher labour costs than many comparable countries.
Above all, the domestic logistics industry gets high marks thanks to the well-developed infrastructure, extensive company know-how, and the geographically favorable location.
According to experts, however, it will be crucial in the future that Austria keeps up the pace in terms of innovations, especially in the area of ​​digitization and improvements in state Administration.
Link to ranking: lpi.worldbank.org