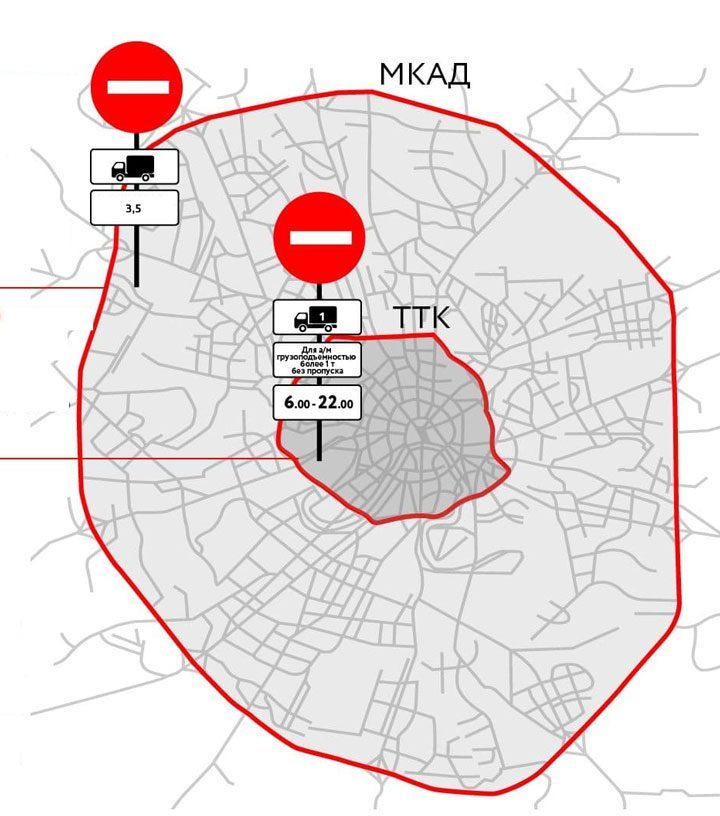 Important! – from 5.May entry to Moscow from 3.5 t only with permission
After June 15th there will be a ban for trucks with permitted maximum weight over 3,5 tn to drive in Moscow within the borderline of the Moscow Ring Road MKAD.
Before May 5th there was a possibility for  international hauliers of non-Russian residence to drive into Moscow between 22:00 and 06:00. Beginning with the 15th of May every truck without exception must register in the  Unified Regional Navigation System, and arrange either a
daylight permit" (validity 07:00-23:00), or
night time permit (respectivle valid from 23:00 up to 07:00), or a
year permit  which will be attached to a certain truck's number plate.
The permit is not a "paper document", but a confirmation in the system that the truck is allowed to transit the Moscow Ring Road within a certain period of time. It's advised to apply for the permit not later than 5 days before the estimated time of arrival at the consignee's warehouse in Moscow
Source: Moscow Department of Transport, https://www.mos.ru/uslugi/transport/propuska/