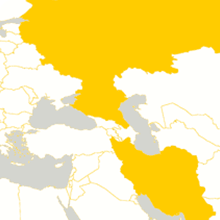 Negotiations begin between Iran and Russia over " Green Channel ."
Customs authorities in the Russian Federation and Iran are working on an agreement to organize and simplify their intergovernmental customs procedures.
Following political tensions, Russia has sanctioned goods imported from Turkey and the EU. As a result, not only have customs revenues for Russia fallen significantly, but alternatives also need to be sought, not least to make up for the canceled Turkish food imports. Thus, negotiations began in May between Moscow and Tehran to simplify customs procedures for imports from Iran in order to compensate for the loss goods from Turkey. "Iran promises to make up for the entire volume of perishable goods previously supplied by Turkey to Russia," announced Andrei Balyaninov, head of Iran's customs authority, at a joint conference in May. In addition to supplying agricultural goods, fishing products will also be imported, for which purpose a direct air link between Tehran and Astrakhan (southern Russia) has been established.
All in all, an import volume of Iranian goods worth at least $1 billion USD has been planned for the near future. Many Russian retailers have already expressed their intention to distribute Iranian products in their stores.